ASTA, American Society of Travel Agents
ASTA is the largest and best-known association of travel industry professionals. Consumers need to know you are credible and trustworthy. Use the ASTA logo on your business cards and stationary to show your clients that you are a professional seller of travel who abides by a Code of Ethics administered by ASTA.


IATAN, International Airlines Travel Agent Network
As an IATAN endorsed travel agency, we have full access to all IATAN's products and services. These include Personnel Registration, IATAN Travel Agent ID Card, Personnel Verification as well as educational programs. The IATAN Registration program offers several highly desirable services. It helps agency staff receive industry concessions and it is the first step towards applying for the IATAN ID Card. IATAN's ID Card will identify you as a U.S. travel sales professional. This photo ID contains your name, unique identification number and the name of your agency as well as other important information. Professional travel agents have embraced the IATAN Travel Agent ID Card as the fulfillment of their often expressed desire for an internationally recognized means of personal identification.



Cruise Lines International Association
Cruise Counselor Certification. Only travel agents employed by CLIA-member agencies can achieve three levels of certification -- Accredited (ACC), Master (MCC) or Elite (ECC). Credits are earned via a combination of training seminars, video training, internet training, cruise experience, attendance at CLIA co-sponsored/endorsed conferences, ship inspections, CLIA Institute participation, completion of CLIA's textbook, case studies, cruise sales, as well as attending member line product seminars. You may also receive credit for completion of The Travel Institute's (CTA, CTC) or CITC (CTC, CTM) designations. Exclusive to CLIA agents... you'll be recognized as a true cruise selling professional. CLIA's public relations and promotional efforts urge consumers to seek advice from Certified agents. You'll gain a business advantage and your clients will be assured working with a Certified Cruise Counselor.


The National Association of Commissioned Travel Agents
NACTA, is the travel industry's first and leading association for independent travel agents, cruise oriented agents, home based travel agents and outside sales travel agents. NACTA, Inc. is a 17 year-old association offering its travel agent members numerous benefits and services. NACTA operates numerous web sites of interest to its members.
The National Association of Commissioned Travel Agents



ARC - the Airlines Reporting Corporation - is an airline-owned company offering travel products and services, ticket distribution and settlement through a variety of channels in the United States, Puerto Rico and the U.S. Virgin Islands. ARC provides ticket distribution, reporting and settlement services for over 130 Carriers and over 30,000 ARC-accredited Travel Agency locations and Corporate Travel Departments


WorldSpan ® Reservations Systems
The revolutionary Worldspan Go!® environment represents the latest in Internet-based travel reservations technology, providing you with direct access to the Worldspan global reservations system and complete travel planning and booking capabilities. Through WorldSpan Go!, you receive internet browser-based access to an electronic marketplace of Internet travel products.
---

WorldClass Travel Network utilizes several products from multiple vendors to support the Resevations Systems and BackOffice Information Systems. Our goal is to make the Independent Agent experience as easy as possible by using these products.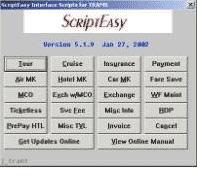 ScriptEasy Invoicing Interface Scripts
WorldClass Travel Network uses "ScriptEasy" Invoicing Interface Scripts for WorldSpan® Clients, Endorsed by TRAMS.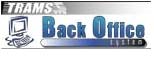 TRAMS Back Office Software
WorldClass Travel Network uses "TRAMS" Back Office Marketing, Management and Accounting System.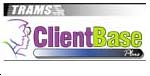 TRAMS ClientBase Marketing Software
WorldClass Travel Network uses "ClientBase" Marketing Data and Agency Information Manager.


Salesforce Customer Relationship Management Software
WorldClass Travel Network uses "Salesforce" the global leader in on demand customer relationship management (CRM) software.



Apple Vacations Platinum Level Agency
WorldClass Travel is recognized as an Apple Vacations Platinum Level Agency.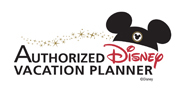 Authorized Disney Vacation Planner. WorldClass Travel has been designated by Disney Destinations as an "Authorized Disney Vacation Planner".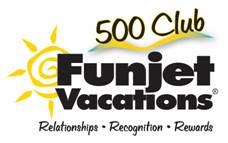 Funjet Vacations - 500 Club
WorldClass Travel is proudly associated with the exclusive Funjet Vacations 500 Club. The Funjet Vacations 500 Club is a program based on relationships, recognition and rewards for travel agents who have had outstanding sales and service achievements in the last year. Members receive the 500 Club Newsletter, priority sales and marketing support and specialized 500 Club customer service and support lines.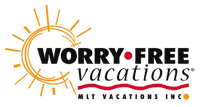 MLT WorryFree Vacations
WorldClass Travel is recognized as a MLT STAR Agency.


Home | About Us | Agent Benefits | Our Partners | FAQs | Testimonials | Contact Us